Monthly Reflections is a new category being introduced to Cultivating Time. My monthly Reflections will be a bit of a monthly round up and a chance for me to take stock and reflect on the month. I hope you enjoy.
I will be writing a post next month exploring the role of reflection – watch this space!
February Films & TV
Ant-Man – I loved  this film. The special affects were brilliant and great fun. This is the sort of film I feel special effects are made for. Definitely one of my favourite super hero films. Some memorable scenes with the special effects. All I'm going to say is – record, disco, carpet and Thomas! They even managed to be the product placement entertaining and funny. Some really clever concepts and ideas. I even enjoyed the fight scenes, which I normally switch off from completely but these were different. Who knew ants would one day star so greatly in a Hollywood hit! Make sure you stick it out right to the very end of all the credits. There are 2 extra scenes setting the scene for future films.
Rated – 
Dickensian – I have thoroughly enjoyed this BBC Drama since it started at Christmas. It is a drama set within the fictional realms of Charles Dickens' critically acclaimed novels, bringing together some of his most iconic characters as their lives intertwine in 19th-century London. It looks great. At times heartwarming and funny and at times horrific and heart breaking. I love the way it brings together so many Dickens' characters together on a single fictional street. Some wonderful characters and some great actors.
Rated – 
February Books
A Symphony of Echoes – This is the second book I have read in the Chronicles of St Mary's.The first being 'One Damned Thing After Another'.
For me this series is something a bit different. I really enjoy the time travel element. The way the characters become entwined in  events in history is fun and interesting. You never quite know where they will end up and what will happen – from a run-in with Jack the Ripper to rescuing dodo's and meeting Mary Stuart.
The story jumps around quite a lot and at times it feels disjointed but I suppose that's time travel for you! It's not for the history aficionado or for those who prefer literary fiction. For me it was all about discovery, intrigue, adventure, quirkiness and fun. It was an easy and well paced book (audio-version) that I got through quickly. I'm looking forward to the next book in the series.
Rated – 
 The Mirror World of Melody Black – I really enjoyed this book (audio-version). Another easy and well paced book. I really liked the main character. I felt that I got to know her quite well.
It felt like and honest and insightful portrayal of mental illness. I feel it was a book that balanced the difficulties of mental ill health with the positive aspects of support and recovery. I feel this book did a good job of breaking down the stigma of mental illness.
I would have liked it to be a little longer.Very different from The Universe Versus Alex Woods but equally an good read for me.
Rated – 
February Gratitude
February is my Birthday month – Happy Birthday to me tralalalala! I was very grateful for all the lovely cards and messages I received. My sister even put my face onto marshmallows for me via Boomf – a cute idea. I'm not sure I want to eat my own face though!
My elderly dog has been having laser treatment for his advanced arthritis on his neck spine, hips and legs. He had a couple of episodes of collapsing at home and being completely unable to walk. The first episode was really upsetting and frightening. Taking him to the vets with the thought we might not bring him home again was heart breaking. I am incredibly grateful for the laser treatment. It has worked wonders for him. He is so much healthier and happier. His tail is wagging again, he is much more mobile. It's a huge relief. 
February Achievements –
After being thrown into a very busy new job with a huge workload, I found myself questioning whether I still had time and space in my life for my blog. Gasp, shock, horror – I know what a terrible thought to be thinking! I've decided it's all about getting organised and doing some forward planning. I am planning, writing and scheduling posts in advance so it takes some of the pressure of and I can get back to enjoying Blogland. This wil bI also have a much clear direction for my blog going forward, which feels good.
February Finds
I've finally found a lovely place for reasonably priced, good quality treatments. This has been something I've been searching for for a while. I've had 2 back and neck massages this month – blissful. These are really great for me because any stress and tension goes straight to my neck and back. The massages have worked wonders.
February Favourites 
I am definitely enjoying the start of the lighter evenings here in the UK – leaving work and travelling home in the daylight (sometimes!) feels so wonderful. I keep seeing bursts of snowdrops and crocuses. A real sign that nature is waking up and spring is on it's way. My body and mind gives a huge sigh of relief that the darkness of winter is coming to an end.
February Room To Develop
I have a tendency to give my all to my work. My work is an important part of my life. I find it rewarding. However, it is not always good for my health and well being. I find myself being so exhausted that there is no drive or energy left for my personal life. This is not a new difficulty for me. I am really determined to achieve and maintain a good life/work balance. For me it's so much easier said than done. Some time ago I did a post about Energy Management. I think it's time to start researching for a post on Work/Life Balance!
 Looking Forward to March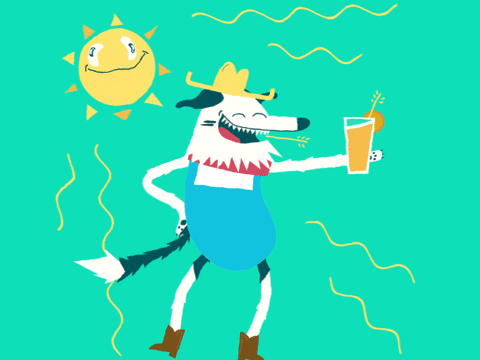 March means holiday time for me.
Cornwall here I come – woop,woop!
I am super excited and in much need of a break.
What have been your highlights from February?
What are you looking forward to in March?